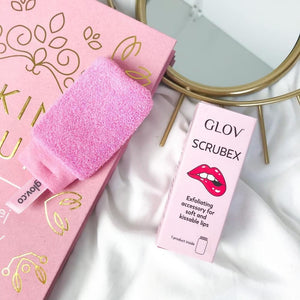 Description:
GLOV exfoliating disc, with which you will get perfect lips.
This disc is reusable, and you only need to wet it with water and massage your lips without applying too much pressure.
Helps eliminate dead skin so you get smooth, even lips.
After use you can wash it by hand or in the washing machine.
Caution: It is recommended not to use it more than 3 times per week.
Composition 90% bamboo viscose, 10% polyester.